Zest is very much part of the community and creating an environment that is supportive, enabling and inspiring for young people is an essential part of our make up.
We currently deliver a range of youth services, with support from Children in Need, which allows us to run free weekly activities.
Youth Club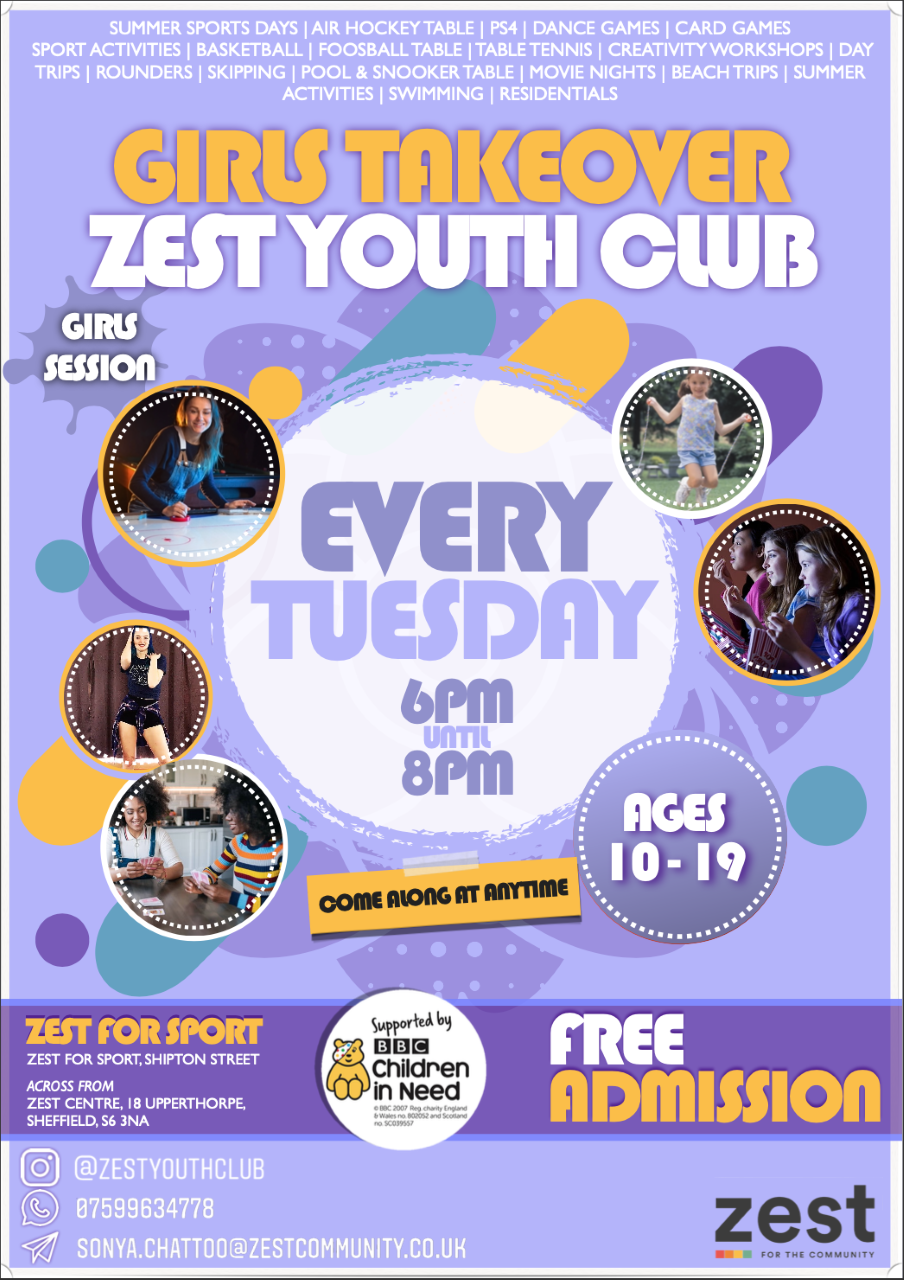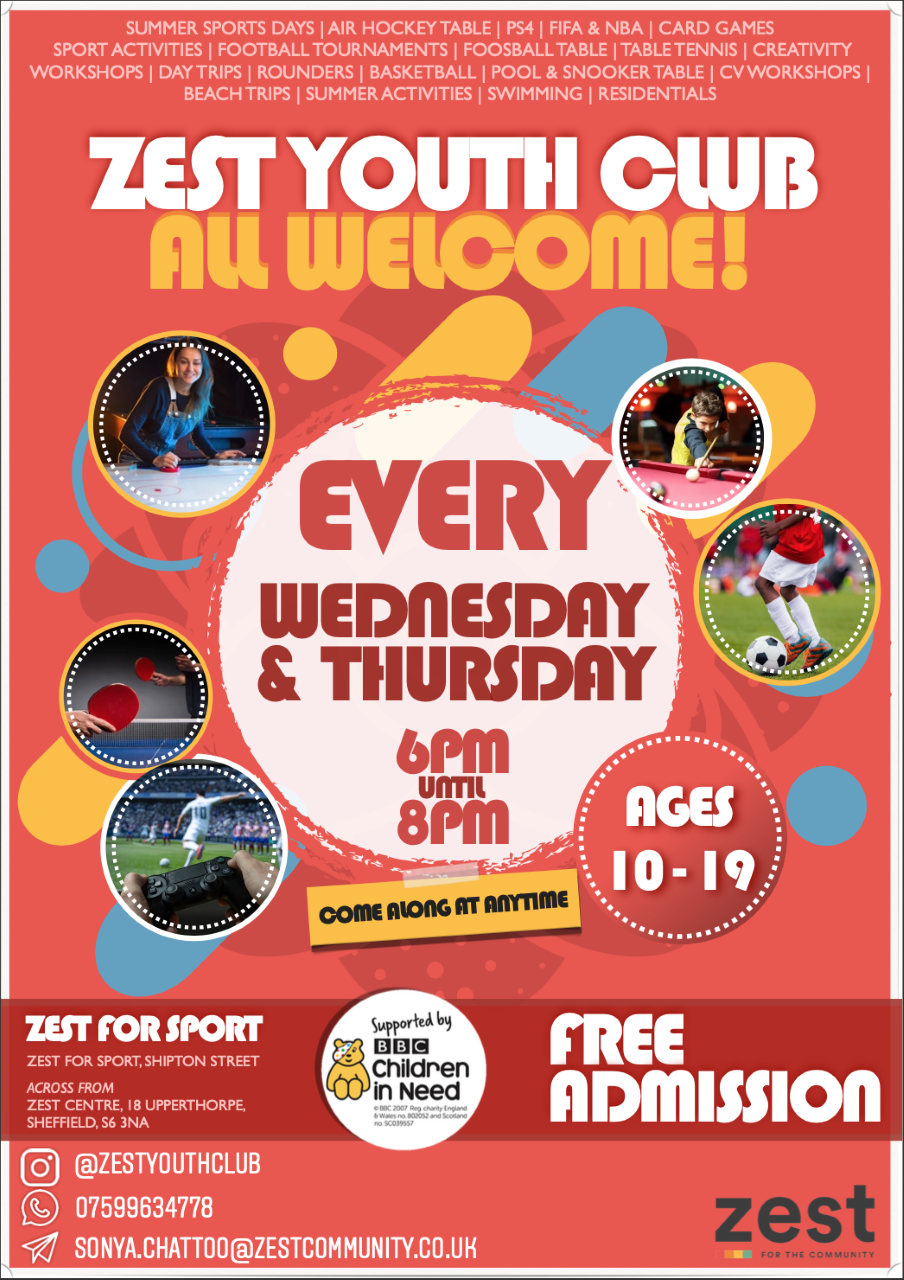 We currently run a youth club for 10 – 19 year olds 3 days a week
Tuesday: Youth Club (Girls only session)
Wednesday: Youth Club (Mixed session)
Thursday: Youth Club (Mixed session)
Activities include:
Football

Boxing

Sports Competitions

Workshops

Basketball

PS4
Young People's Drop-In Session

Thursdays 5pm-6pm, Zest for Sport, Shipton Street. Come along at anytime.
Sonya Chattoo, our Youth Services Coordinator and Nicola Trigg, our Youth Worker are running a weekly session for young people aged 10 – 19ys to talk about absolutely anything they would like support with. This may include education, employment, housing, health and wellbeing or just a chance to talk things through. They can help you as well as direct you to other people who can help.
If you, or someone you know, would like to come along, please contact Sonya Chattoo/NicolaTrigg on 07599634778 or email sonya.chattoo@zestcommunity.co.uk
Follow us on Instagram @zestyouthclub for updated announcements, workshops, trips and much more.
Enquiry Form
To find out more about any of our services, please use the enquiry form below. Your message will be sent to the relevant team member, who will be in touch soon!