High streets secure phase two funding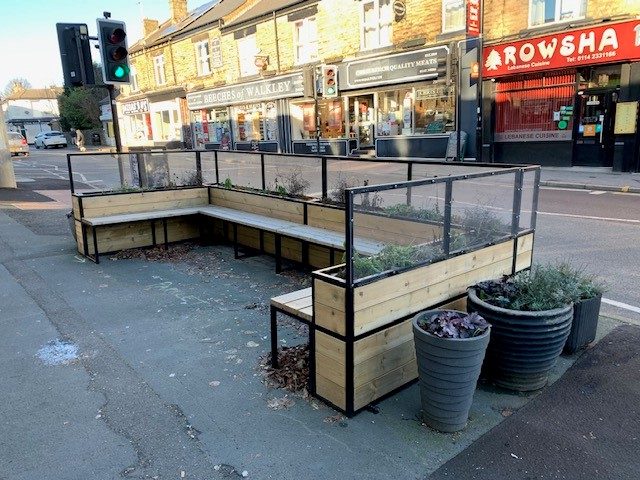 ---
Local traders are to benefit from a £67,000 cash injection from the council in an effort to spur on economic recovery on the streets.
The funding follows a successful bid by Zest on behalf of local business communities in Walkley, Upperthorpe and Infirmary Road.
It comes as part of Sheffield City Council's Economic Recovery Fund (ERF) – a £4m project aimed at helping independent shop owners tackle the challenging trading conditions facing them following the pandemic and the current cost of living crisis.
The ERF is designed to help build foundations for economic renewal and make the high streets more inviting and welcoming to shoppers.
Communal effort
It's hoped local businesses and action groups will use the opportunity to work together to build lasting and sustainable futures in Sheffield's towns and villages.
Twenty-three local communities across the city will benefit from the £2m available for Phase 2 of the scheme following the success of round one which began in 2021.
Zest worked with local traders and steering groups to assess the specific needs of each area which included surveying shoppers and residents.
Highlights from the first phase of the programme included renovation of shop fronts, a series of market day events and a street art project that transformed 22 graffiti scrawled exchange boxes and shop shutters.
Shop Local banners, new seating, planting and bike racks were some of the other features that have been warmly welcomed by locals.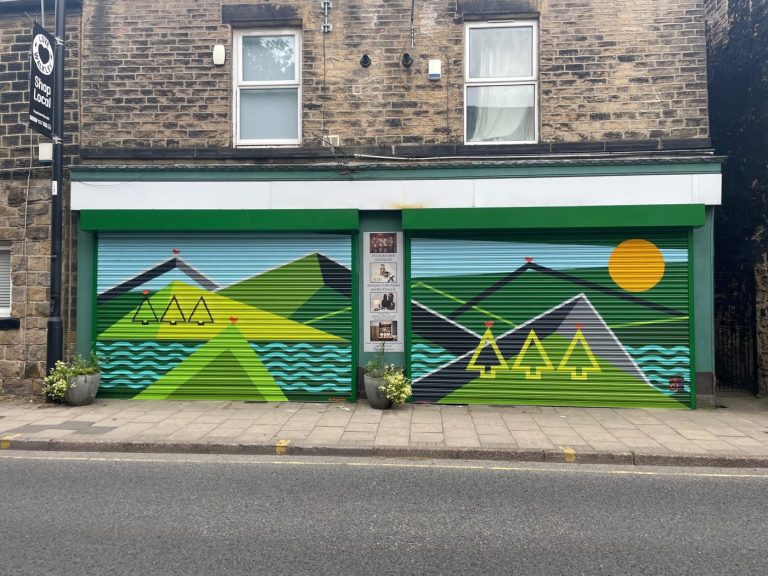 Boost for local economy
Zest's chief executive, Matt Dean, was delighted with award saying "We're really pleased to be able to announce the success of our bid for Phase 2 funding.
"We're confident it will build on the success of the first round providing a welcome shot in the arm for the local high street, the burgeoning Walkley Festival, and will help foster the creative and independent spirit that brings the community together and makes it thrive."
Plans include establishing trader and community forums to secure long term benefits.
Green Party councillor, Bernard Little said: "I am very pleased that the request has been successful. This will continue to help both local businesses in Upperthorpe and Walkley to flourish and prosper as friendly neighbourhoods."
Next stop Infirmary Road
Infirmary Road stands to receive financial support to spruce up the parade of shops with store front improvements, benches, planters and signage.
Walkley and Upperthorpe will benefit from a continuation of Phase 1 developments including further shop front improvements, public art and signage as well as supporting local events like Walkley Festival to drive trade.
Labour's Tom Hunt added: "Congratulations to everyone who was involved in successfully securing new investment from the Economic Recovery Fund. It's a fantastic achievement. The new investment into our area will boost our local high streets and continue the brilliant work that was done in Phase 1."
His sentiment was echoed by his Labour councillor colleague, Laura McClean who said: "The Phase 2 ERF funding is really good news for our area. Building on the success of Phase1, local businesses and residents can continue to work together to transform and improve our high streets.
"Following the pandemic and the cost of living crisis, this work will support our traders by encouraging increased footfall and trade. All the Phase 1 projects achieved so much – I am looking forward to seeing what Phase 2 brings."