New look Walkley streets ahead
Walkley is to get a welcoming facelift to brighten up the streets, parks and green spaces and dispel the gloom caused by almost two years of Covid.
The move follows £200,000 grant funding from the Economic Recovery Fund to help re-energize local business and enable the community to come together after a challenging couple of years.
The cash will go to support a series of projects and events across the Ward.
Local stakeholders, including Walkley Library, Walkley Business Action Group and Zest were engaged to make suggestions that would benefit the area and improve business for local traders.
New seating areas, street furniture, professional street art to replace scruffy graffiti-ridden scrawl and a bourgeoning programme of local events, are just some of the ventures planned for the new scheme.
Let's take a look at what locals can expect.
Parklet – take time to sit and chat
First to arrive in Spring will be the Parklet, an attractive seating area with planting to enliven the area and offer opportunities to local business to bring life and colour to the curb side. The area will comfortably seat seven adults and will be stationed on the pavement outside Plantology, Gerry's Bakery and Bet Fred.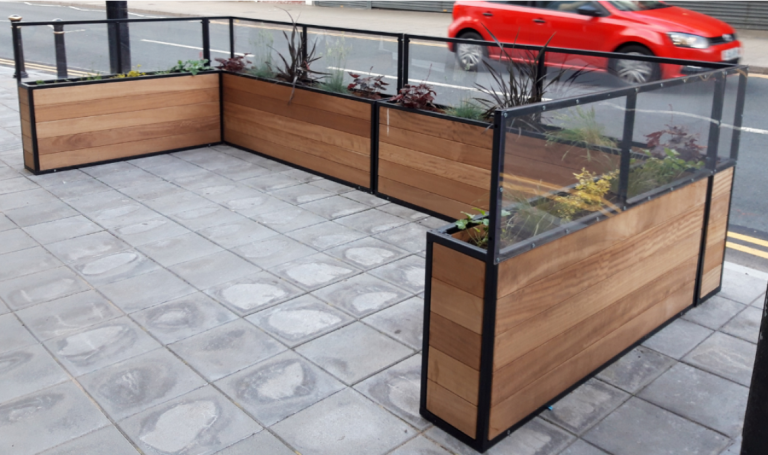 The picture above doesn't show the seating but the artist's impression below, showing the location, gives an idea of what can be expected.
In addition, there will be upgraded cycle stations included to sit alongside the Parklet and encourage people to leave the car at home and cycle into town.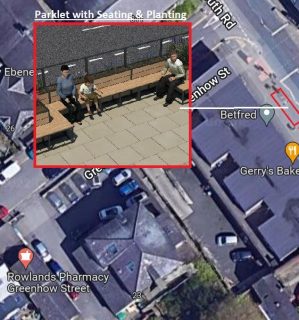 Arts Trail – a splash of urban colour and time to reflect
Local artists are being commissioned to create artwork to cover existing graffiti hotspots. Shop shutters and telephone exchange junction boxes blighted by eyesore tags will be repainted with a splash of urban colour. Plans to include local schools in the project to create designs and work with artists are in the pipeline. A similar project in Kelham Island has been widely praised by local residents and business owners.
The plan is for the Art's Trail to strengthen links between the communities of Walkley and Upperthorpe.
Below is a pic of what boxes look like now. And below that an example of what is possible taken from a project at Kelham Island (picture courtesy Simon Wigglesworth)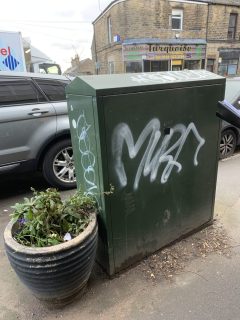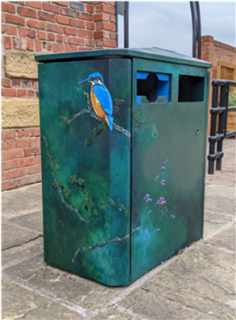 Street furniture
Areas including, Ruskin Park, Upperthorpe Pedestrian Area (in front of Zest) and Walkley Green stand to gain from new street furniture as part of the Art's Trail. Designs are yet to be finalised but benches and planters are planned at key 'reflection points' along the Arts Trail.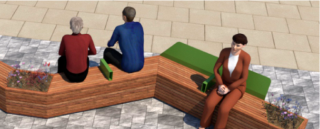 Shop front
A shop frontage improvement scheme is also planned for businesses in Walkley, Upperthorpe and Netherthorpe. Funding of up to £1,000 will be available to traders prepared to match fund 25% of the cost.
The initiative is inspired by successes stories from a similar programme in 2005 when eight businesses benefited from a small Area Panel investment.
This time traders will be able to apply to tap into an investment pot of approximately £20,000.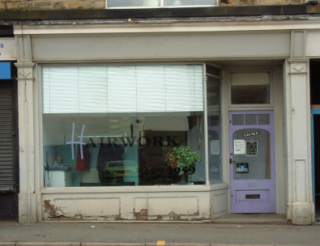 Hairwork before the 2005 spruce up.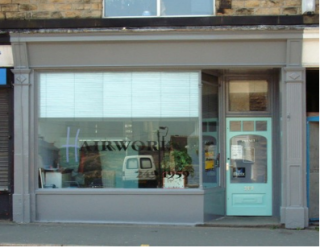 Hairwork after the shop front improvement scheme.
Lamppost banners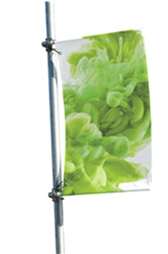 A small budget has also been allocated for Lamppost banners to help raise awareness of events in Walkley.
Although still to be decided this scheme would help publicise events such as Walkley Festival and bring that festival feeling to the area before and during the event.
Walkley Festival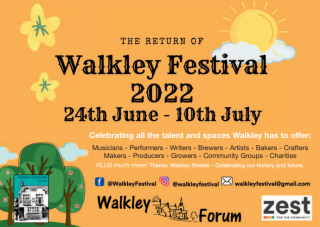 This year's Walkley Festival is part of the project benefiting from a cash injection to bring back a smile and a spring in the step to locals following two years of Covid.
Plans are in motion to take the event across three weeks and incorporate a range of activities to engage the community. 'Walkley's Got Talent' is on the cards for would be adult entertainers with a view to inviting acts from children in future years.
Funds have allowed for a part time organiser to help community organisations bring an eclectic range of entertainment for all the whole community, to promote local traders and provide a springboard for future events.
Watch this space to find out more as the festival begins to take shape.