Great Funding News from This Community Can (TCC)!
We are thrilled to share great funding news this October 2023 for the This Community Can (TCC) project here at Zest. The National Lottery Community Fund has awarded TCC 2 more years funding!
We share this news in the full knowledge that it takes a community to raise a community development project!
We'd like to acknowledge the huge parts played by:
The many people from the Upperthorpe, Netherthorpe and Langsett communities who have shaped our work

The many partners who have taught us so much and worked on activities with us

The fantastically supportive teams throughout Zest who have very often lent a hand, shoulder and advice!
Thank you everyone – we look forward to sharing more community led activities and programmes with you in the months to come and to continue learning from the people we work with!
Thank you so much to the The National Lottery Community Fund for the confidence and support they have shown in our project which has been running since 2019. We are also grateful to the Sheffield Central Local Area Committee which has funded some of our activities.
If you're interested in finding out more about TCC at Zest you can take a look at the project summary below.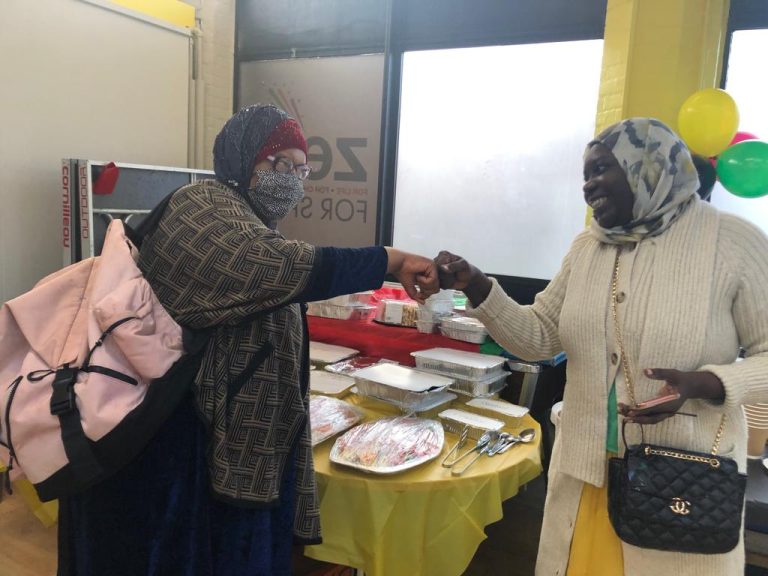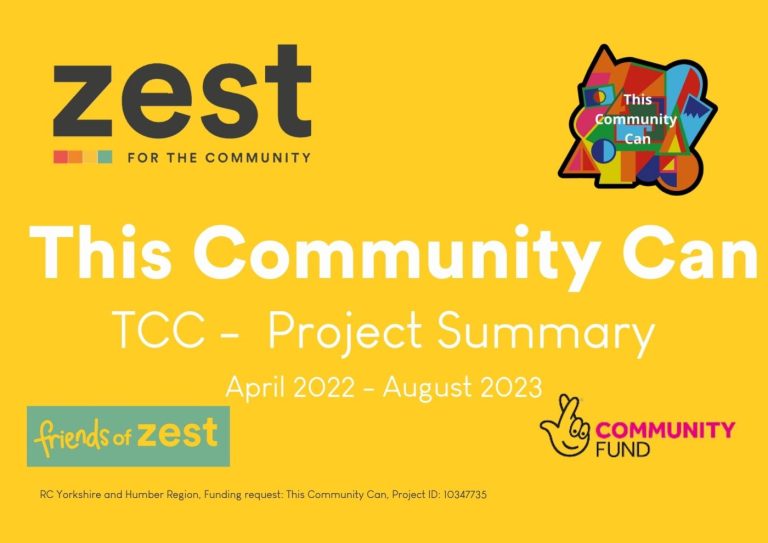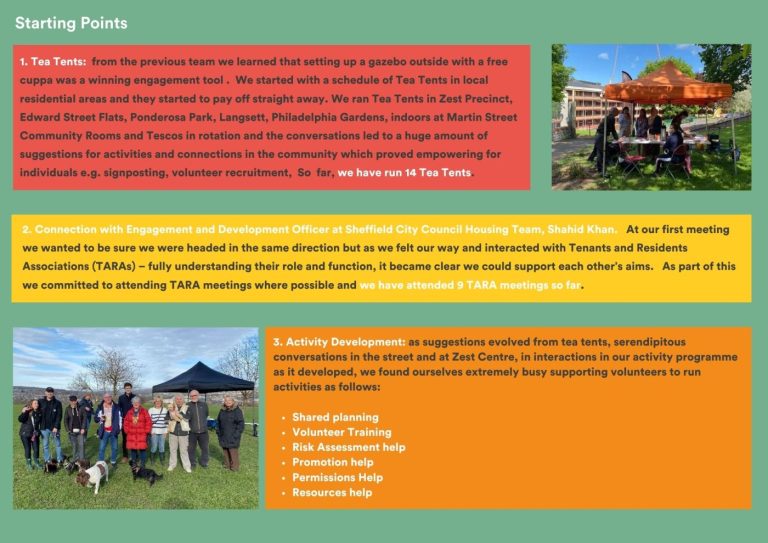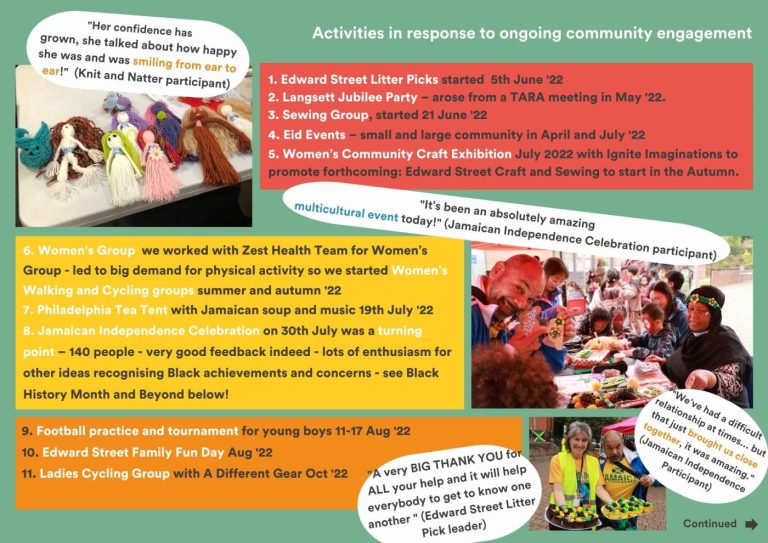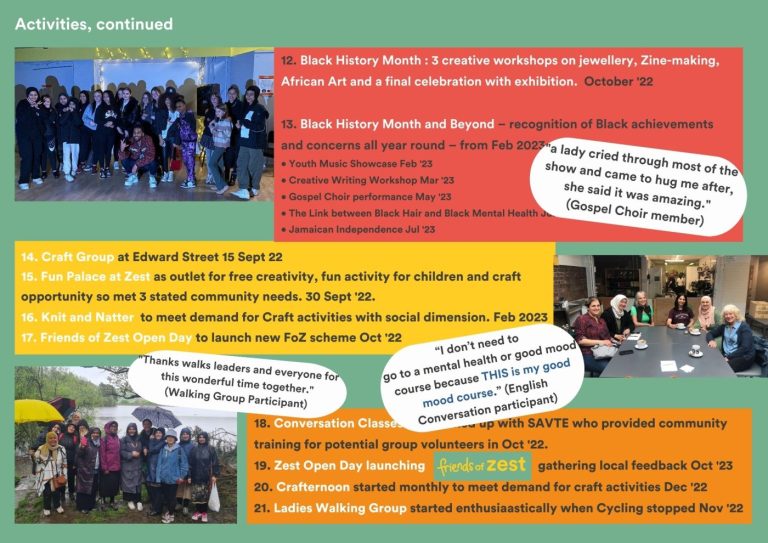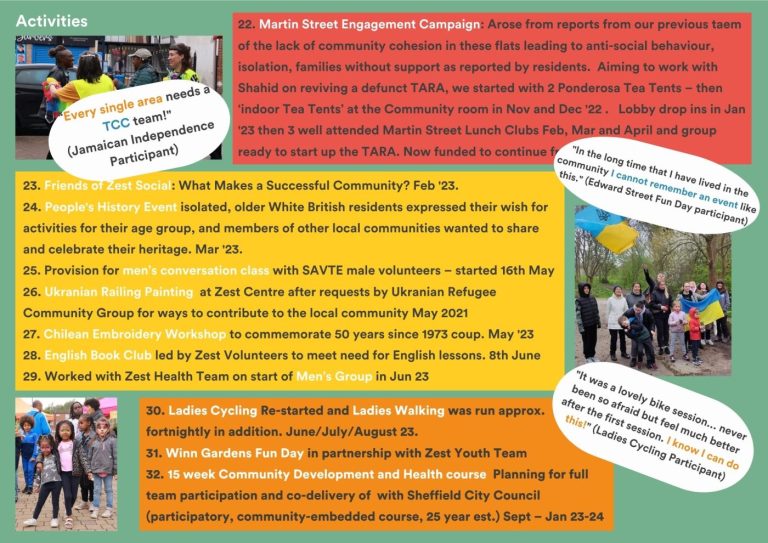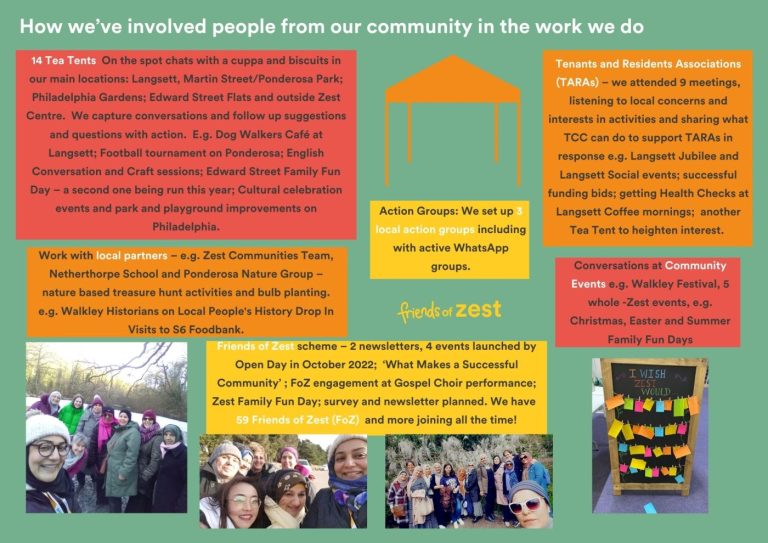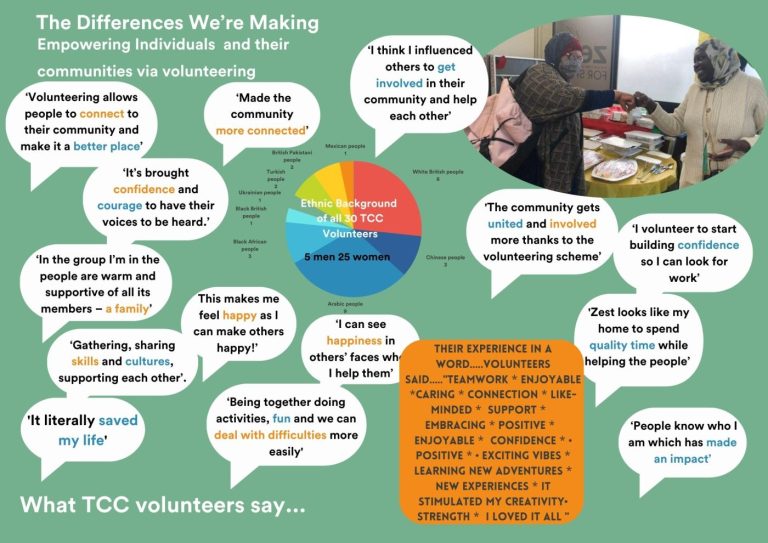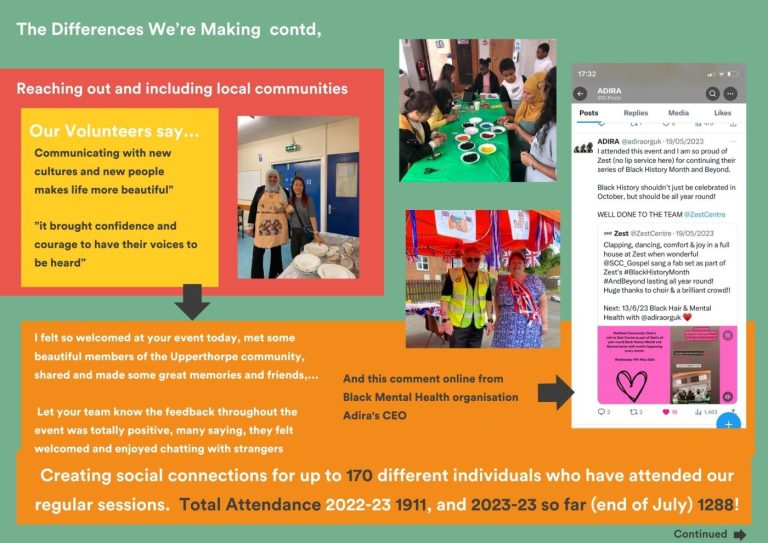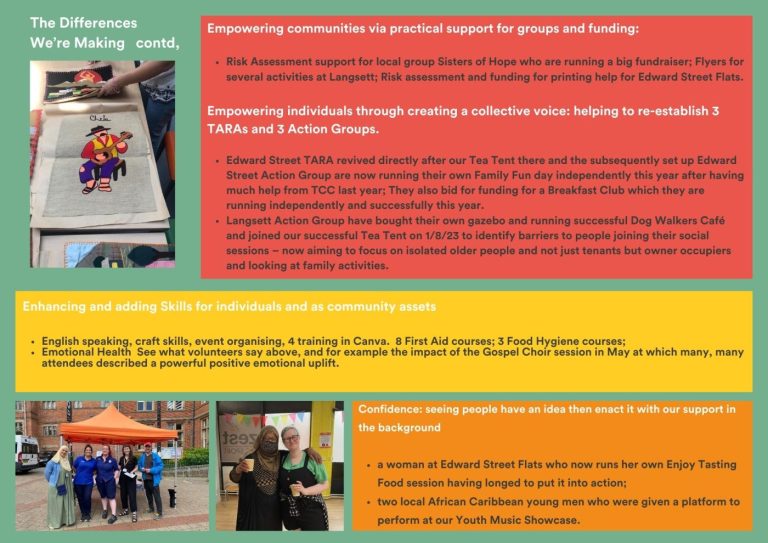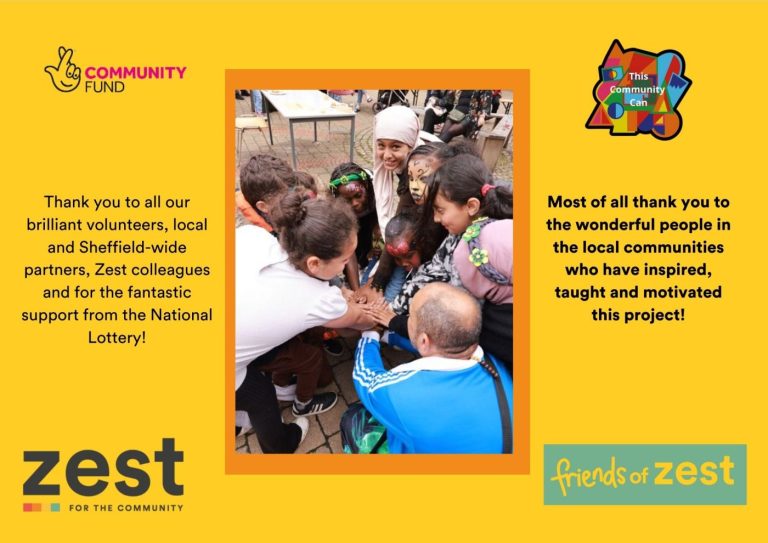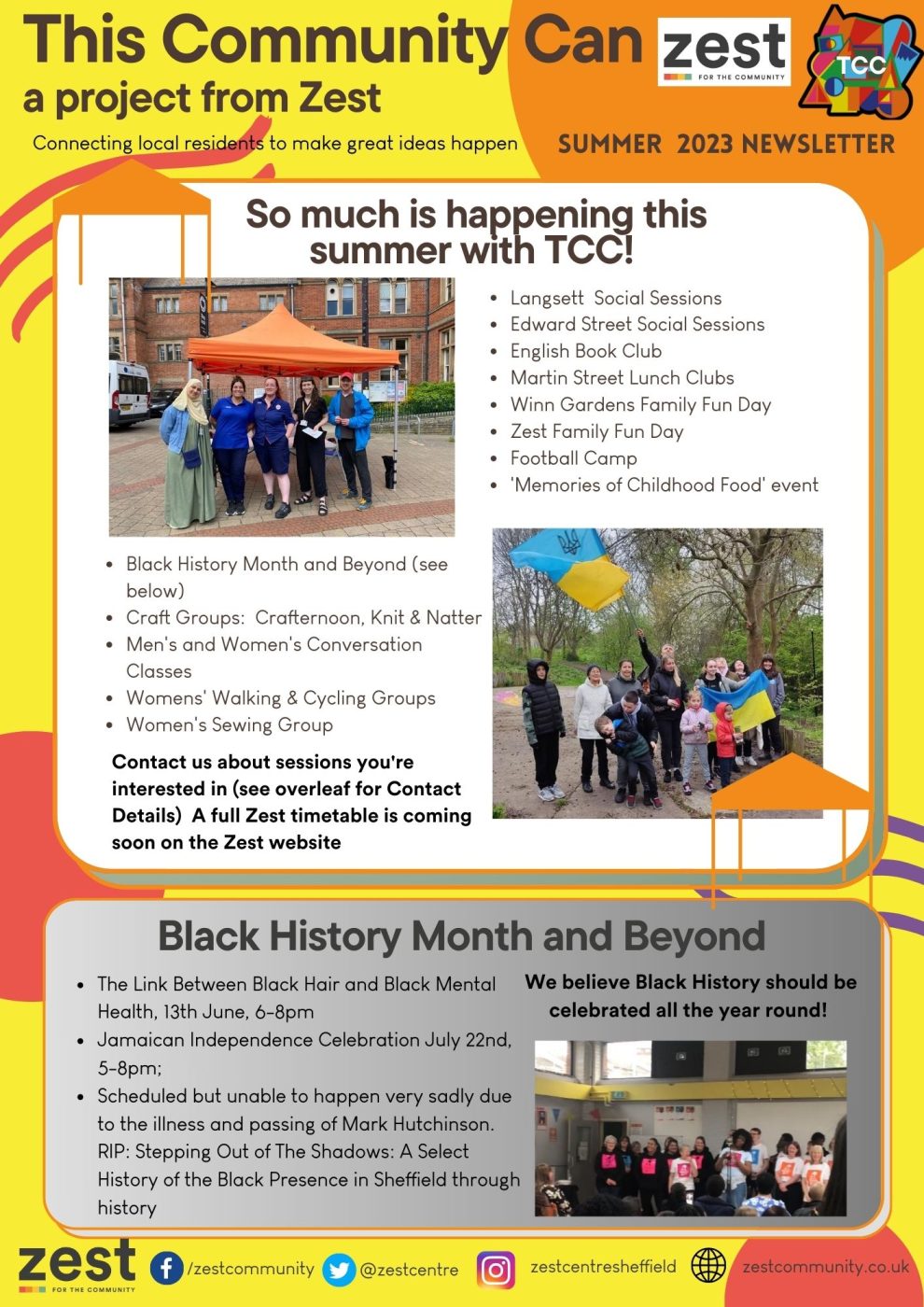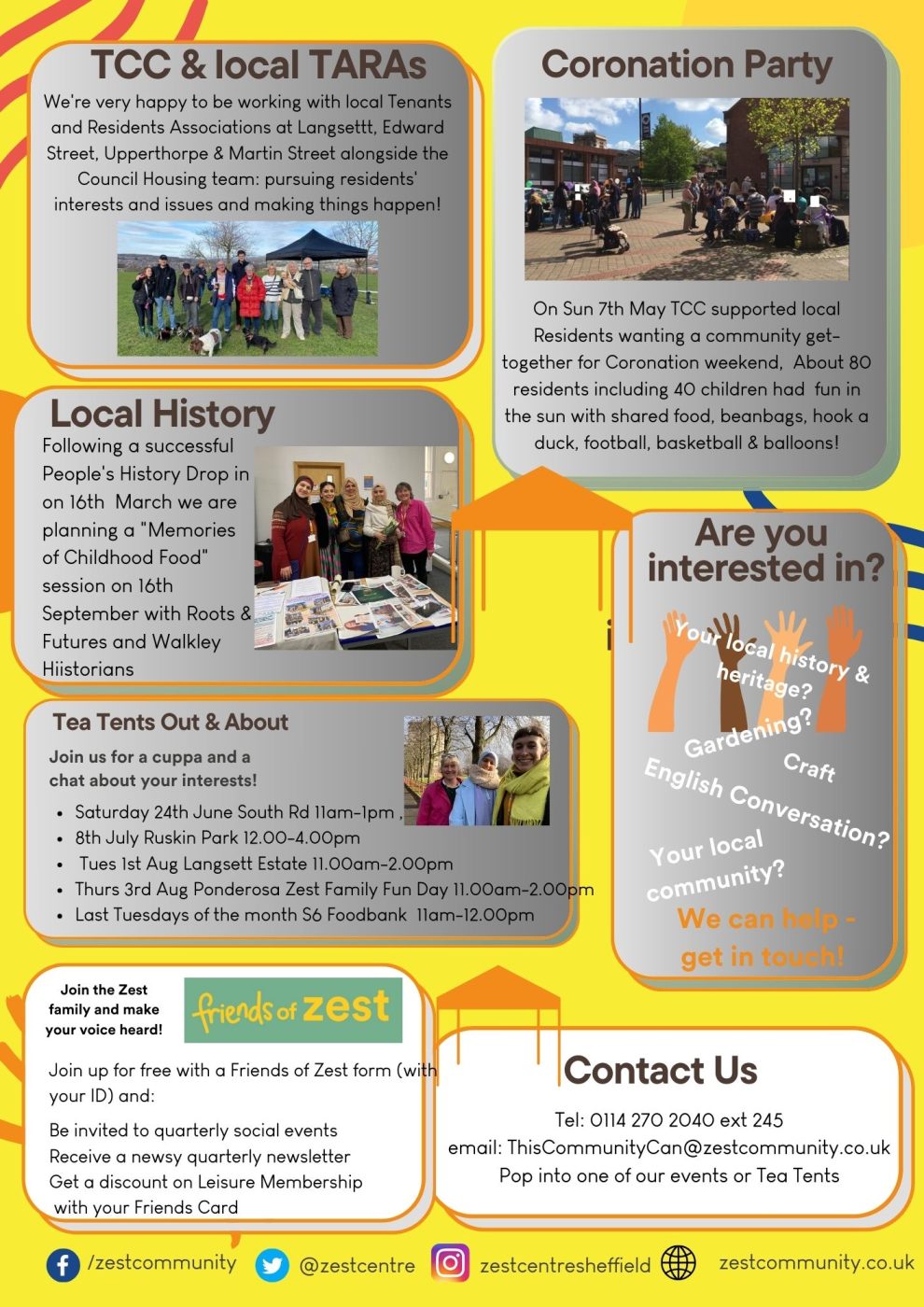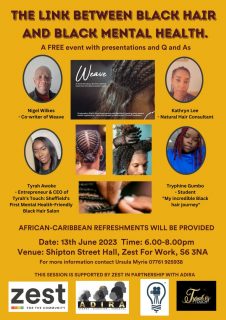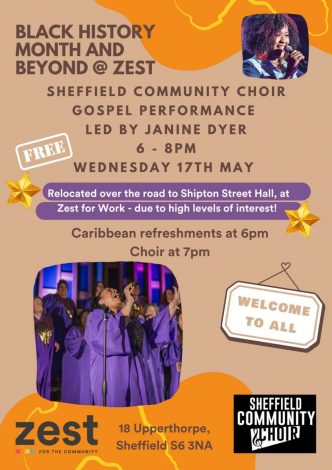 Martin Street Flats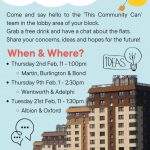 We're excited to be working at the Martin Street flats near to Zest Centre this February – chatting to residents in the lobbies of the blocks. If you live in Martin Street, why not join us at one of our sessions and have a free cuppa? Here are the times and blocks we'll be in:
Coming soon after these sessions…. three Martin Street lunch clubs with advice and housing support at the Martin Street Burlington Community Rooms – the first one on February 28th – watch this space!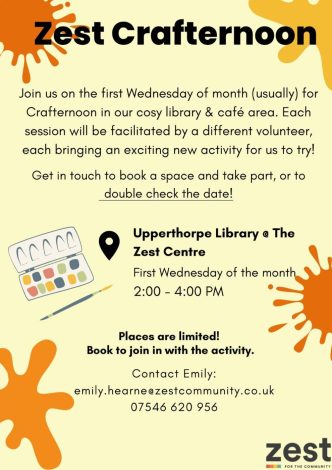 Crafternoon
Also new this year is our Crafternoon Session on the first Wednesday of each month. They are a friendly and relaxed session held in our welcoming library and cafe area with a different activity each time led by one of our fantastic volunteers!
Knit and Natter
About to start on Thursdays is a Knit and Natter session – just bring your own projects and share tips –
first one on 2nd February 1.30-3.00pm.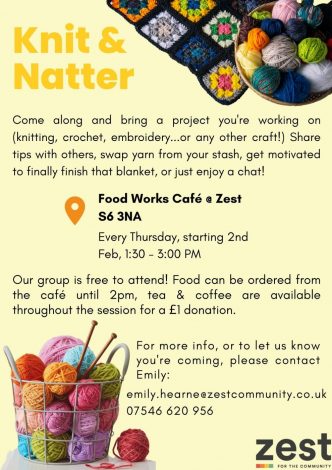 News update! January 2023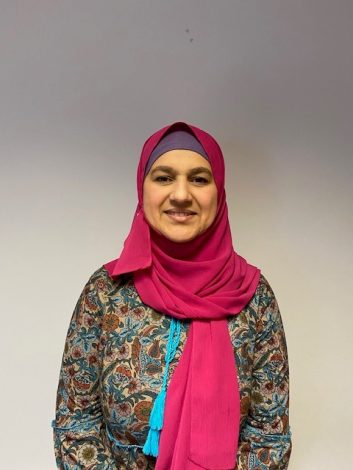 Introducing Zara Benghellab, who will be working alongside Emily Hearne as a TCC Community Coordinator. Zara is a local resident, has worked in extensively in Finance and Customer Service and, most recently, has been a really fantastic, proactive volunteer with This Community Can. Zara speaks Arabic, French and English and loves doing craft. This is initially a short term appointment while we work energetically on funding from Spring/Summer onwards so wish us luck!
Welcome Zara!
Winter Newsletter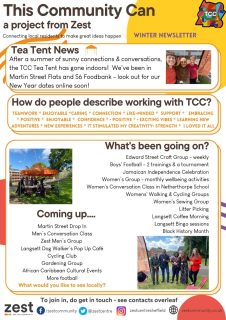 ---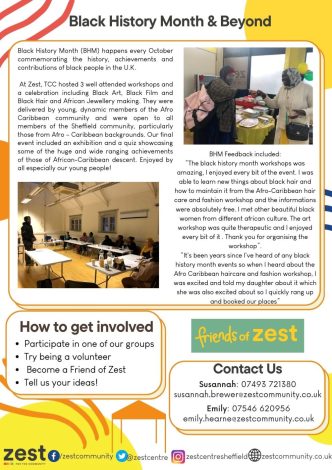 TCC 2022 Video
We are proud to present our This Community Can (TCC) Video which aims to share what we've achieved so far since April 2022.
The videographer was the fantastic Matt Hardy of Matt Hardy Media. matt@matthardymedia.com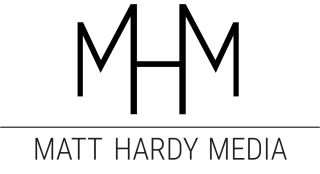 Team News
The wonderful Bushra Karim, one of our Community Coordinators, is leaving Zest for an exciting family adventure. We shall miss her and her warmth and energy hugely but wish her a fabulous time and look forward to hearing about her travels. She has left a wonderful legacy of groups, events and good vibes with so many local people. Here's a picture of the last event the team enjoyed together – the Edward Street Craft Group Christmas celebration. Bushra is pictured left.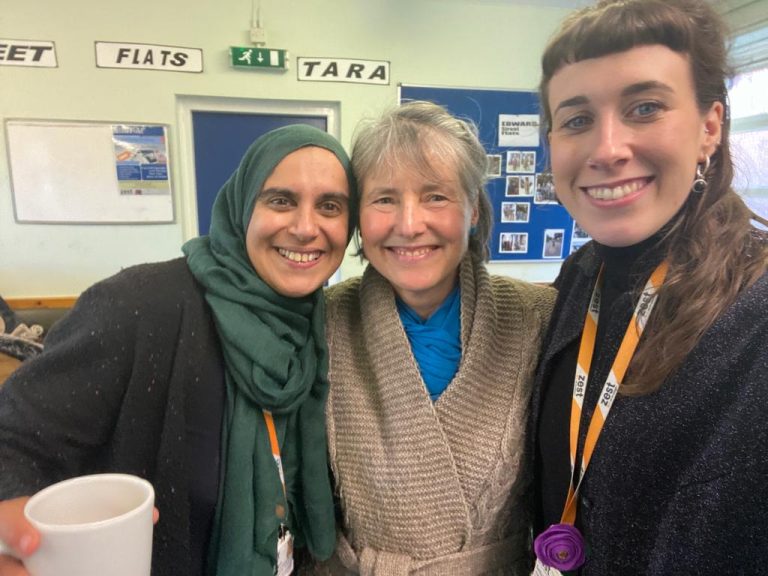 ---
How to get involved
We'd love to say hello. If you feel like a chat it would be great to hear about….
Anything you're interested in?
Where, when, how you'd like to meet up with others?
Find out more about volunteering
What inspires you about your local area – likes and dislikes?
What you need to make something new happen?
You may like to consider becoming – for free – a Friend of Zest
Our Aims
This Community Can, generously supported by the National Lottery Communities Fund, has been running since 2019. We aim to:
Create chances for local conversations to happen and connect people
Help local residents get in touch with other like-minded people
Give a hand and some resources for making great ideas happen which make local life better
Feel welcome to come along to a Tea Tent or get in touch:
For more info contact Susannah: 07493 721380 Emily: 07546 620956
Enquiry Form
To find out more about any of our services, please use the enquiry form below. Your message will be sent to the relevant team member, who will be in touch soon!