At Zest, we collaborate with two organisations that provide advisory services in our main centre.
1. Langsett Advice specifically work with local people from the S6, S3 and S10 areas of Sheffield and offer face-to-face appointments.
2. Sheffield Citizens Advice provide appointments at Zest, connecting you with an advisor over the internet, for a virtual appointment using a community access point. See example picture below!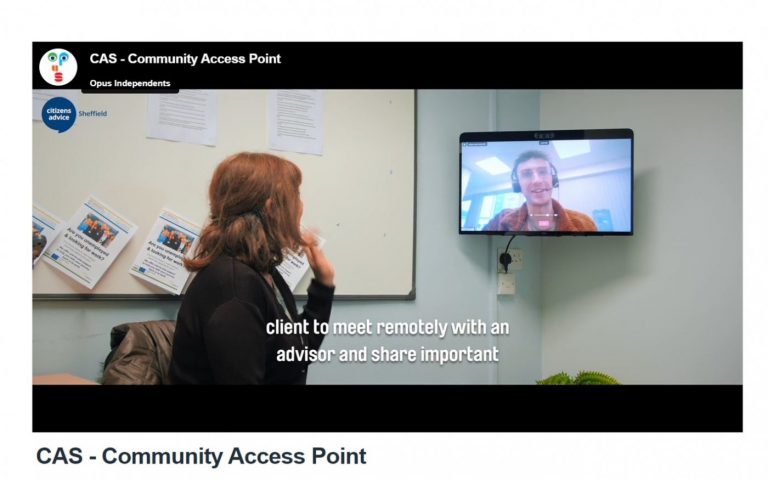 All advice is free and given by trained professionals in a confidential space.
Both organisations cover a range of topics, including benefits, consumer issues, debt and money matters, housing, family, health, immigration, law and courts, and work to name a few.
Self Help
Sheffield Citizens Advice has free online information and resources that you might find useful. Please click here for more details.
Alternatively, there are several telephone advice lines available, including a dedicated language line. For a full list of community access points across the city and useful telephone numbers, please click here.
If you need an appointment, please speak with a member of Zest staff or ring 0114 270 2042 and reception will assist you in completing a referral form.