Children & Families Activities
SUMMER TIMETABLE COMING SOON!!
For more info about these activities please get in touch. david.mcneil@zestcommunity.co.uk or call 07526032173
We are running a free Zoom Homework Support service through the COVID-19 restrictions. to sign up, or for more information please contact David.mcneil@zestcommunity.co.uk or 07526032173
If you are looking for support or for more activities for children during the current restrictions then please join Zest Children and Families Group on Facebook
Check this page in the couple of weeks before each school holiday to see what we'll be up to!
Activities For You – view our timetable to see what's on this week.
Zest Children's Activity sheets for download
City of Mini Beasts story and activities
Zest Story Time
Listen and Read along with our Zest Story Time series, written and recorded by Michael Somerset-Ward. The story text is in the video description.
Early Years
Zest run a dedicated Early Years Volunteer Support service set up to deliver group support activities to families and children aged 0-5 years. Volunteers support and run activities for children and families in children's centres and in the community, whilst also supporting and encouraging families to engage in positive activities and developing positive, professional relationships.
All volunteers will be provided with training and full support from our Early Years Project Officer, Lynn Wragg.
If you are interested in volunteering and/ or want to find out more about the project please contact Lynn Wragg on 07792191522 or Lynn.wragg@zestcommunity.co.uk
Children
We offer a range of free and low cost after school and holiday activities for 0-5 year olds and parents and 5-13 year olds. These run from the main Zest Centre, our Zest for Sport building and in local parks.
No need to book – just come along and join in the fun. We run a variety of activities so there will be something for everyone.
For more details contact David on kids@zestcommunity.co.uk or 07526032173
In addition our pool offers fun sessions and swimming lessons.
'My children have socialised, become active and learned new things. They have met children from other schools and cultures and developed friendships'
Families
An important aspect of our work is to work with local partners to engage, work with and support local families to help improve parent/ child relationships, increase understanding of and confidence in addressing children's behavioural issues and to increase knowledge about potential risks to young people, for example, gang exploitation.
If you have any questions or concerns feel free to contact one of our team and we will do our best to provide you with information.
We are also working with local schools to help support local families to address and improve educational attainment.
For more information please email kids@zestcommunity.co.uk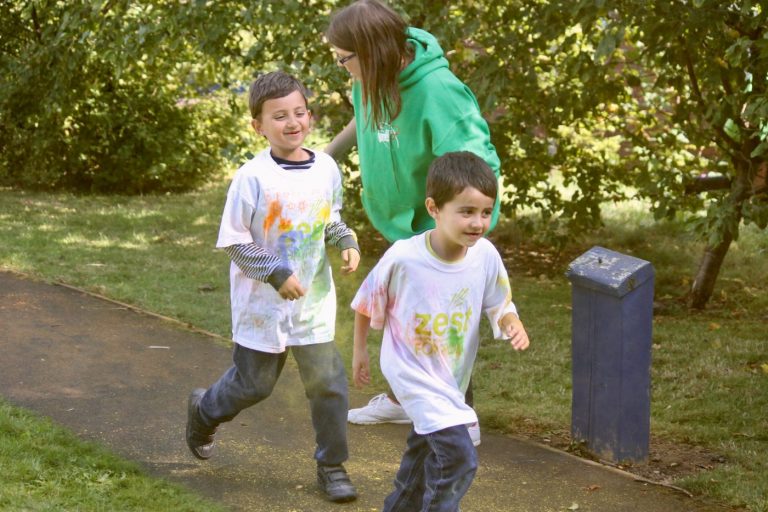 Email – kids@zestcommunity.co.uk
Call – 0114 2702040
Text – 07526032173
Please be aware that we are very busy during the holidays and in the afternoons, but will get back to you ASAP
Address: Zest – 18 Upperthorpe, Sheffield S6 3AS
Enquiry Form
To find out more about any of our services, please use the enquiry form below. Your message will be sent to the relevant team member, who will be in touch soon!